The Waltonian - October Newsletter
Hey all! October is here, and so is the latest newsletter from The Waltonian. Enjoy!
Library Events
Lots of events at the village library this month, including: a free family music workshop with Backtrack A Cappella Vocals, Learning Together: A parent child playgroup, Chair Yoga, two essential oils workshops, a pumpkin-themed adult crafternoon, an artist reception with Studio 190, author talk with Denise Dailey, a magic workshop with Charles Cannon, and Halloween trick-or-treating. And also their regular scheduled programs: mahjong, book and film chat, meetings of the Walton Writer's Group, Teen Night, a book club, knitting and crocheting, preschool story time, and a ukelele group. (Check out the newsletter for the dates and other details.)
Homecoming Activities
The Walton Chamber of Commerce is organizing a fall festival "Leaf Peeking and Antiquing" event for Saturday, Oct 12 from 9 am till 3 pm. The event is intended to invite folks to our beautiful town to see the fall foliage, and enjoy Walton's variety of antique shops on a wonderful hometown Homecoming Weekend.

The homecoming parade will start at the bus garage at 9 am and conclude at the school. The football game will be played at home at 1:30 pm. While you are waiting for game time, you can shop the sales in Walton's shops. A map will be available of all the antique and thrift stores.

Vendors with antiques, or homemade crafts of goods and food are also welcome to join in at Vet's Plaza in a juried craft event with the emphasis on fall pleasures. Spots will cost $20 for an 8x10 spot, or $10 for Walton Chamber members. If you are interested in a spot please contact me at 865-5009.

Enjoy lunch and dinner at some of Walton's restaurants and stay to enjoy the Chamber's Free Night of Entertainment that evening at the Walton Theatre. Come enjoy a beautiful fall weekend in Walton.
—Patty Hunter Wood, in the Good News Around Walton Facebook Group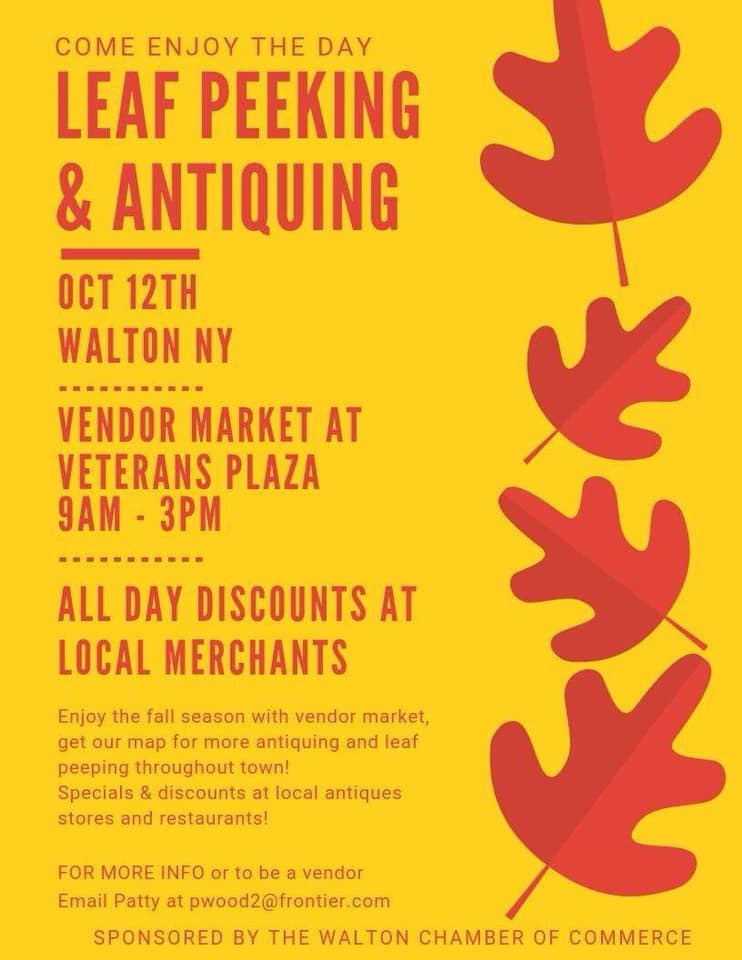 And a free variety show: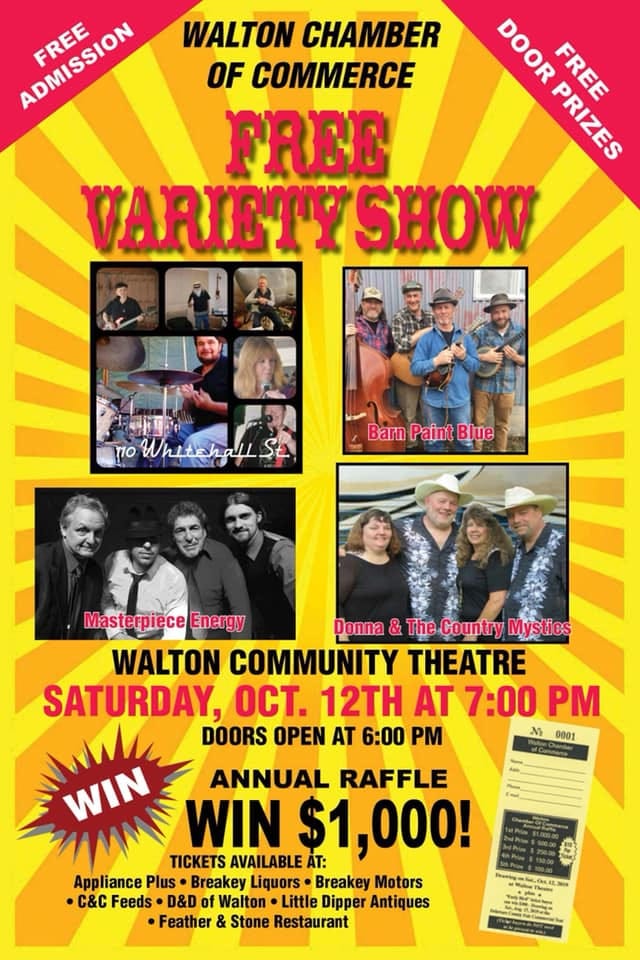 Transition Catskills Events
Check out the latest Transition Catskills newsletter for info about a Repair Café ("A Repair Café is where you bring your beloved-but-broken items and work with a volunteer repair specialist to fix them -- for free!") to be held in Roxbury on October 26th, as well as a Sustainable Business Workshop for Catskill Farmers & Local Food Businesses to be held at Bushel Collective in Delhi later in the year.
What else?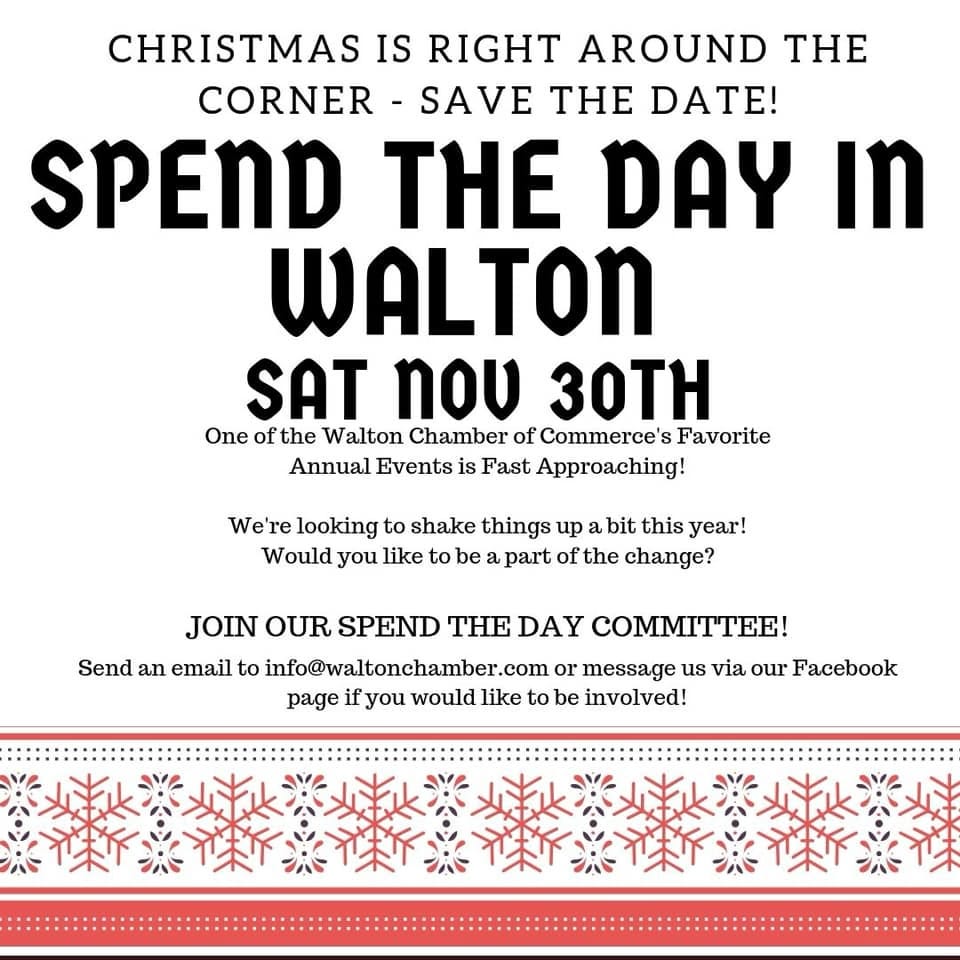 Definitely plenty to do this month! If you're looking for more activities, perhaps check out the new mini-golf course in Bovina that we mentioned in last month's newsletter. Or check the Everything Walton community calendar for recently added events.
Next month's newsletter will go out around the first of the month, so if you have anything you'd like us to include for November, please reach out by October 31st (you can just reply to this email). Thanks for reading!